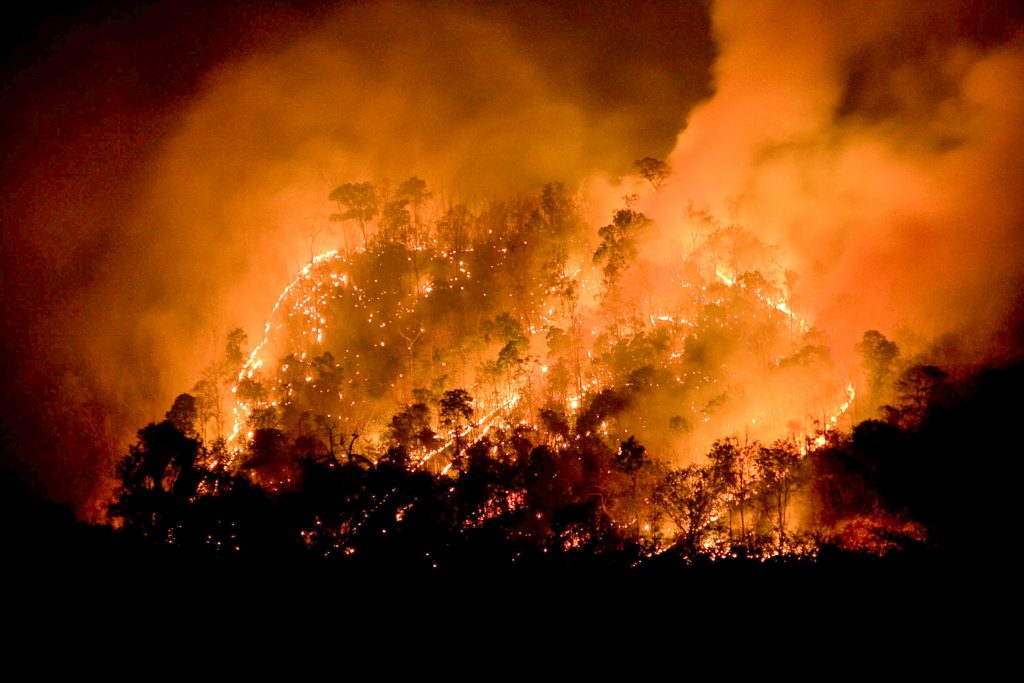 Smoke and flames rise from a fire in the village of Podstrana, near the Adriatic coastal town of Split on July 18, 2017 – AFP Read more at http://www.thestar.com.my/news/world/2017/07/18/fires-rage-on-adriatic-coast/#UuH4sx2OSsFCasb8.99
https://www.theguardian.com/world/gallery/2017/jun/18/portugal-wildfires-in-pictures#img-12
So far this summer Spain has experienced a record breaking 47C whilst drought across the wider Mediterranean will reduce agricultural output to its lowest in 20 years and is associated with an ever increasing incidence of serious wildfires. These conditions are further evidence of increasing pressure on food production and biodiversity linked to changes in climate. These will result in an increasing emphasis on utilising the rural landscape for food, especially in densely populated countries such as the UK.
The logical extension of this is already becoming clearer in the UK where all new AD plants are likely to have to include at 50% of the feedstock from sources other than purpose grown energy crops that many see as competing for food production.
In the UK it is also true that our most important and bio diverse ecosystems are becoming limited to the least agriculturally accessible components of the landscape. Biodiversity brings many benefits yet all national surveys shows that the index of its health in the UK is in steady decline. With an increased emphasis on home produced food the rate of this decline could worsen due to further land use pressure. Additionally safeguarding and improving the resilience of biodiversity depends largely on positive landscape management. This produces biomass which is currently termed a waste as it is considered a by-product of the management activity. As such it could fulfil part of the requirement to substitute purpose grown energy crops within AD feedstock streams.
Peakhill Associates Ltd has been leading a project that indicates that, if this new biomass stream can be rolled out across the marginal and non-agricultural landscapes of the UK the potential is enormous. Whilst it will provide a significant new feedstock for AD, the greatest impact would come from the valorisation of the biomass. This opportunity would help to biodiversity management activity by creating an income stream for its biomass and reducing the impact of land use for energy cropping that tarnishes, albeit unfairly, the image of AD.
July 20th 2107